Films
Relaxed Screening x FNC – Journées de la Culture [FREE]
Director(s)

Multiples

Country

Québec (Canada)

Duration

65 minutes

Language

Multiples
English subtitles

Format

DCP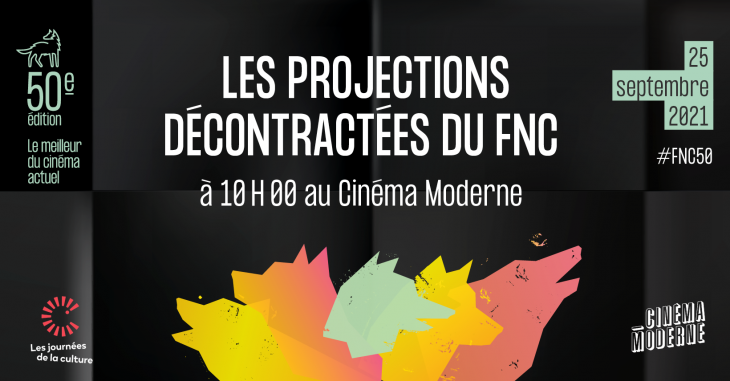 FREE – SEPT 25 – 10:00 AM
As part of the Journées de la culture in collaboration with FNC
The relaxed screenings are open to all; particularly to people with sensory or intellectual disabilities, neurological or learning disabilities, autism and people with newborns. The choice of film, the atmosphere of the room, the light, the sound, will be adapted to create a calm and inclusive environment. During the relaxed screening, in the theater, people can move around, make noise, and behave as they wish.
SHORT FILMS:
Comme une comète
Directed by Ariane Louis-Seize
Duration: 23 minutes
Summary: On a family trip to observe the shooting stars, Chloé, a withdrawn teenager, finds herself attracted to her mother's new boyfriend.
L'enfant-tempête
Directed by Ines Guennaoui
Duration: 12 minutes
Summary: A nightmarish incursion into the tormented mind of Yasmine, an Algerian refugee who, together with her family, arrived in Québec during the infamous 1998 ice storm.
Aniksha
Directed by Vincent Toi
Duration: 20 minutes
Summary: After an arranged marriage, Anishka finds a job with an enigmatic supervisor. With a new world view opening up before her, Aniksha finds herself torn between tradition and a modern lifestyle.
Inuktitut dialects in the 21st Century
Directed by Ulivia Uviluk
Summary: 9 minutes
Résumé: Exploration of what information is available online regarding Inuktitut, a complex language with several dialects varying from one generation to the next.
Director(s)

Multiples

Country

Québec (Canada)

Duration

65 minutes

Language

Multiples
English subtitles

Format

DCP