Café-Bar
DRINK – EAT – WORK
BEFORE – AFTER – DURING THE MOVIE
The Café-Bar's mission is to create a space for you to discuss, eat, grab coffee and/or grab a drink!
Open as of 9am on weekdays, Cinéma Moderne acts as a restaurant-café where you can quickly grab a coffee to go, or settle down for a productive work session.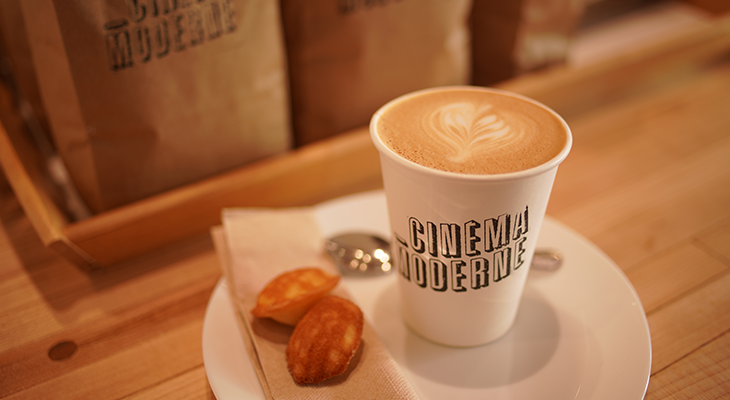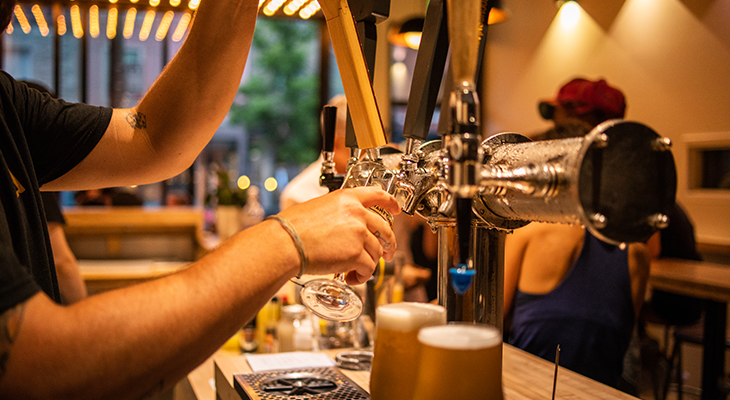 BEERS – WINES – COCKTAILS
Coming in for a drink? Grab something from our selection of micro-brewed beers from Oshlag, Avant-Garde and Jukebox breweries. We also have a great wine card with a rolling choice of natural wines.
Want to grab another drink for your film? No problem! At Cinéma Moderne, we mix things up: have a drink and enjoy a movie at the same time. Come and try it!
Note that you can also privatize the café-bar, for more info, visit our rental page or write to [email protected]
See you soon!