Café-Bar
DRINK – EAT – WORK
BEFORE – AFTER – DURING THE MOVIE
The Café-Bar's mission is to create a space for you to discuss, eat, grab coffee and/or grab a drink!
Open as of 8am on weekdays, Cinéma Moderne acts as a restaurant-café where you can quickly grab a coffee to go, or settle down for a productive work session.
NEW – Come and enjoy our recently opened terrasse directly on Saint-Laurent Street, to eat or enjoy a drink under the sun, in the heart of the Mile-End.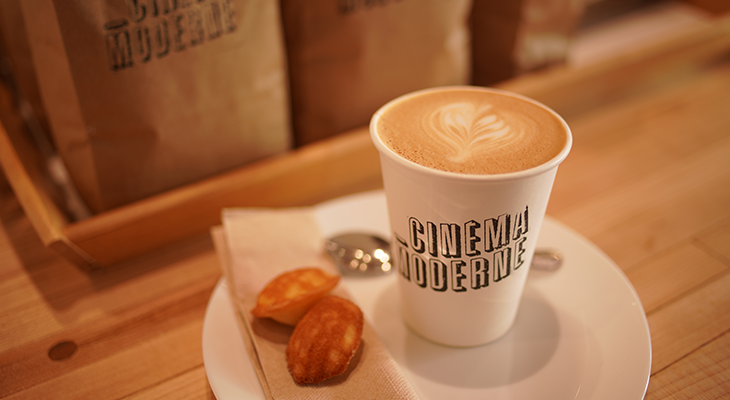 For breakfast, we serve breakfast sandwiches, granola yogurt and an assorted selection of pastries from the BRIOCHE À TÊTE bakery, our beloved neighbour.
During lunch hours and in the evening, our menu consists of our delicious sandwiches, quiches, soups and salads. Best of all, it is all prepared in house!
The brunch menu is offered on weekends from 10am to 4pm, whether you prefer to eat before or after… or even during your film!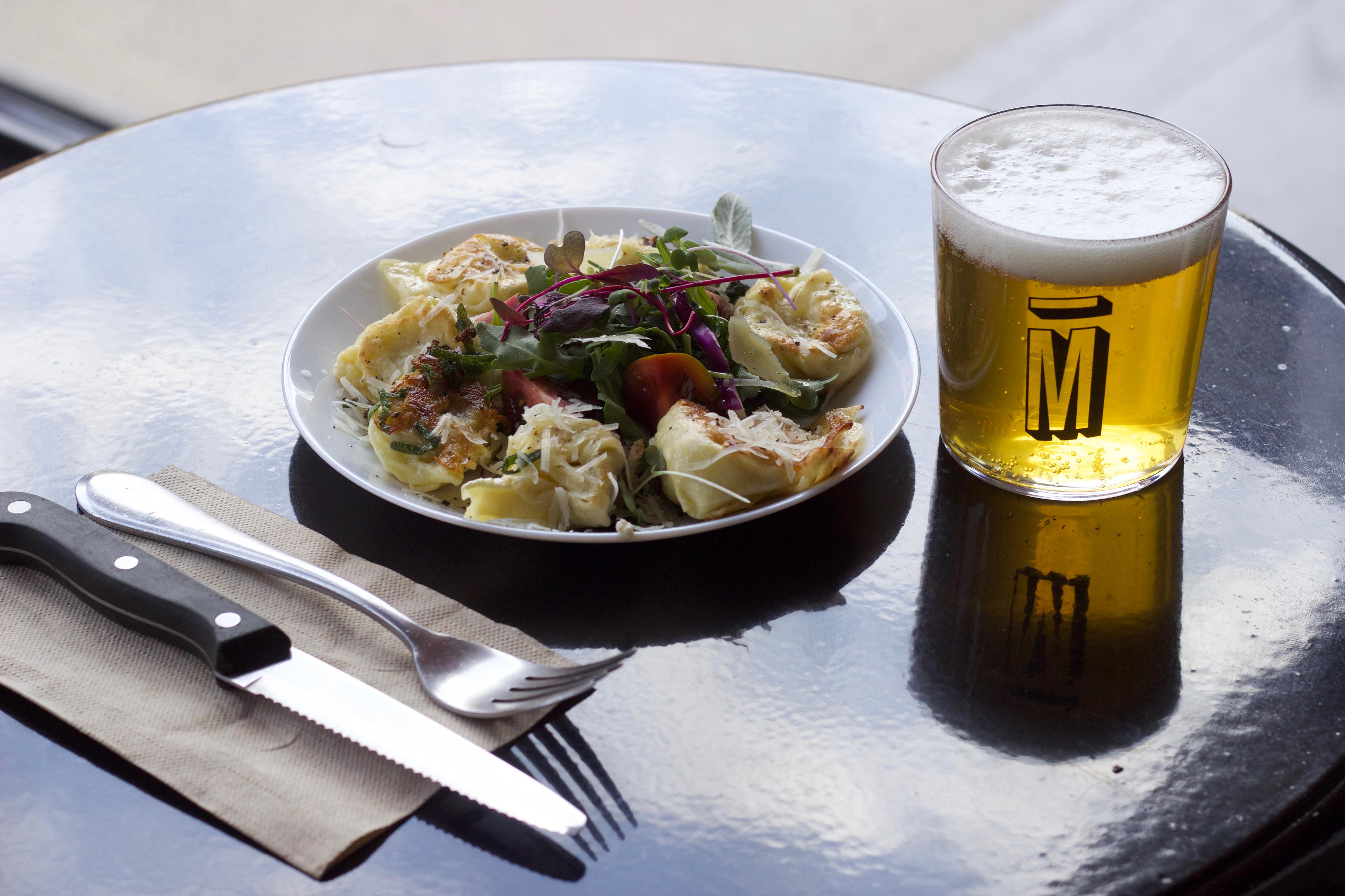 After 5PM, we also serve empanadas, nachos and our very own vegetarian or delicatessen platter from LAWRENCE.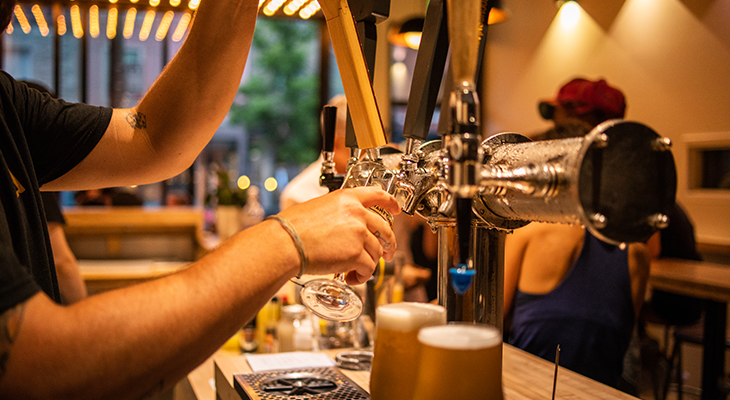 BEERS – WINES – COCKTAILS
Coming in for a drink? Grab something from our selection of micro-brewed beers from Oshlag, Avant-Garde and Jukebox breweries. We also have a great wine card with a rolling choice of natural wines. If you are a mixology fan, we have a number of homemade cocktails, created by Camille Hopper Naud and friends.
Want to grab another drink for your film? No problem! At Cinéma Moderne, we mix things up: have a drink and enjoy a movie at the same time. Come and try it!
See you soon!