Films
FIFEQ – Women's Cinema
Director(s)

Multiple

Country

Multiple

Duration

138 minutes (total)

Language

Multiple

Format

DCP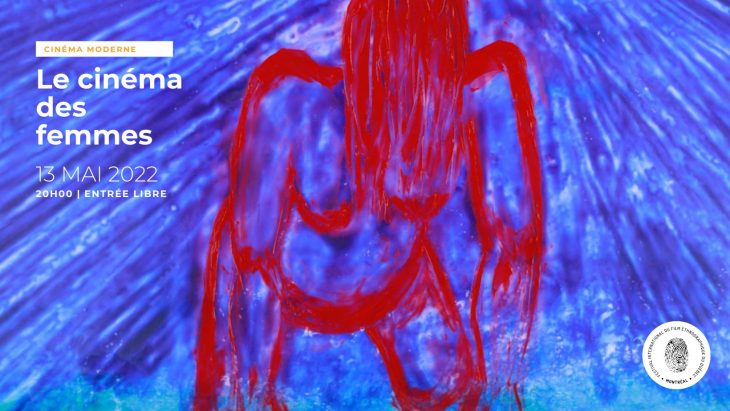 Free admission – limited places, no reservation
First come, first served
FIFEQ – MTL
Screening organized by the International Festival of Ethnographic Films of Quebec (FIFEQ), Montreal city.
This is women's cinema. They are the main protagonists, but also the directors, and their gaze, their female gaze, pierces the screen. It is a velvety, courageous, carnal, and intelligent gaze, a multiple and clear-sighted gaze that not only sheds light on subjects that are too rarely addressed, but also approaches them with finesse and originality.
Following the screenings, a debate with the public will be led by Ginger Le Pêcheur, director member of Réalisatrices Équitables and coordinator at Colonelle Films.
A Rifle and a Bag, Cristina Hanes, Arya Rothe, Isabella Rinaldi, 2020 (in India )
India | 89 min | Original Version, English Subtitles
A Rifle and a Bag is an observational film of great beauty featuring Somi and her husband, who, after a decade of fighting alongside the Naxalites – a communist guerilla group fighting for the rights of the tribal communities of India –, deserted the movement and surrendered to the police. Ever since, they have been striving to forge a new identity for themselves and their family and to navigate India's bureaucracy. This wonderful ethnographic film presents their story, Somi's story, in a touching, motherly, and deeply human way.
The film is a production of the NoCut Film Collective, which was founded in 2016 by Christina Hanes, Arya Rothe and Isabella Rinaldi, who envision filmmaking as a collaborative and transcultural endeavor. 
This ethnographic film has been screened in fourteen international film festivals, notably Nyon's Visions du Réel, Rotterdam's International Film Festival, and Azerbaijan's DokuBaku.
Crotch Stories, Myleine Guiard-Schmid, 2021
Belgium  | 30 min | Original French Version
"You will give birth in pain." Why? Are there no other ways? Other stories? Birth should not always rhyme with suffering. Crotch Stories transmits a new imaginary: that of women who reclaim their bodies and their childbirth labor. Through a soft and pastel aesthetic, this stop motion documentary offers us another vision of childbirth. A vision that puts women back at the center of the process; their concerns, their desires and their pleasure becoming the catalysts of a moment that should belong to them.
Graduated from INA as a camera operator, self-taught director Myleine Guiard-Schmid undertook an internship in animation cinema at the Graphoui workshops in Brussels. Between 2018 and 2020, she worked from her studio in Burgundy on her first documentary short film in animation.
Crotch Stories was presented at the IDFA, the Escales documentaires, the États généraux du film documentaire de Lussas and the Montreal Feminist Film Festival.
 Ain't No Time for Women, Sarra El-Abed, 2020 (in Tunisia )
Canada | 19 min | Original Version, English Subtitles
Tunis, November 2019. On the eve of the presidential elections, a group of women are gathered in a hair salon. A feminine sanctuary, the salon becomes a public square reflecting the country's political turmoil. With an intimate, humorous and touching outlook, this short film brings together the expectations, beliefs and convictions of these women, for whom the elections present important issues.
Director Sarra El Abed completed her studies in directing at UQAM in 2018, recipient of the Best Fiction Award. Ain't No Time for Women is her 4th film and first short documentary film.
The film was notably presented in Clermont-Ferrand, Dok Leipzig and Palm Springs in competition, and has won several awards, including the Best Canadian Short Film Award at Hot Docs and the FIPRESCI Award at Regard.
Director(s)

Multiple

Country

Multiple

Duration

138 minutes (total)

Language

Multiple

Format

DCP