Films
FIFEQ – Narrating the Intimate
Director(s)

Multiple

Country

Multiple

Duration

58 minutes (total)

Language

Multiples

Format

DCP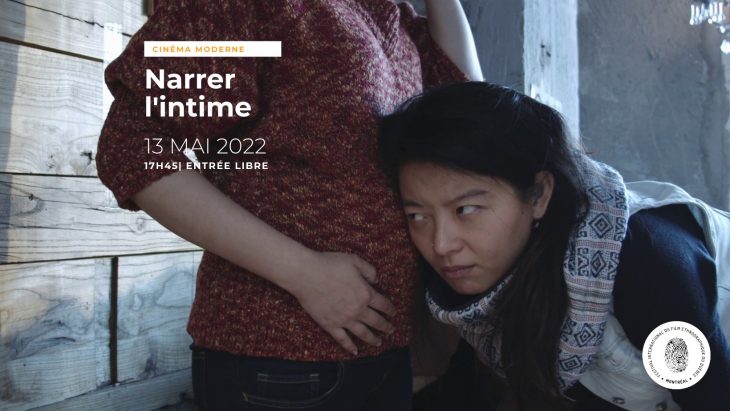 Free admission – limited places, no reservation
First come, first served
FIFEQ – MTL
Screening organized by the International Festival of Ethnographic Films of Quebec (FIFEQ), Montreal city
These four short films, all directed by women, offer different narratives of the intimate: different ways of presenting what is interior, personal – what the outside world does not usually encounter. These intimate films are soft, frank, warm, and humorous.
Following the screenings, a discussion will be held with the protagonist of the film Queen Of Chaos, Thérèse Bélisle, as well as the director of the film Interwoven, Ariel St-Louis Lamoureux, and possibly members of her team.
Inniun ueshkat mak anutshish, Mary Menie Mark, 2020 (Canada)
Canada | 5 min | Original Version, English Subtitles
An elder reflects on the changing attitudes and habits of her Indigenous peoples and ponders on modernity's individualism. Inniun ueshkat mak anutshish is a sharing of memories between mother and daughter through old photos and stories that breathe into the fabric of the screen. In a telling subtleness, the film comments on nuanced shifts in Innu social lives through the materiality of the contemporary home.
Director Mary Mark was born in Pakuashipi and is an involved member of her community, where she works in maternal and child health. Inniun ueshkat mak anutshish was her debut film, produced in collaboration with Wapikoni Mobile.
Her film has toured festivals such as the Montréal International Film Festival, the 27th Red National International, imagineNATIVE, the 46th American Indian Film Festival, and more. 
Queen of Chaos, Kaila Bolton, 2020 (Canada)
Canada | 14 min | Original Version, English and French Subtitles
Therese, in her home buried with objects, carries out a work of decluttering, which is as much material as therapeutic. It is easy to get attached to this protagonist, who presents her intimacy and opens up about her life with lightness and humor. Refreshing, this short film offers a frank and warm look at marginality and mental disorders.
Director Kaila Bolton completed a Master's degree in Visual Anthropology at the University of Aarhus in Denmark after obtaining a Bachelor's degree in Anthropology at McGill University. 
This engaging short film has been screened at several festivals, including the FIN Atlantic International Film Festival in Halifax, Ethnofest: Athens Ethnographic Film Festival in Athens, Charlottetown Film Festival and Her International Film Festival in Ireland.
I Don't Feel At Home Anywhere Anymore, Viv Li, 2021 (in China, Belgium)
Belgium | 16 min | Original Version, English Subtitles
Viv Li, who lives abroad for her studies, visits her family in her native China. She spends simple moments there, often marked by boredom. This film, which reflects the increasing alienation of the director from her family and her home as much as that of the Euro-American population from China, is striking for its intimate character, its lightness, but also for its sense of humor. 
Viv Li, the director and protagonist of this short film, had a career in comedy in the UK and China before turning to film production. 
The film I Don't Feel at Home Anywhere Anymore, which she made as part of her Master's degree, has been screened at 9 festivals around the world, including the IDFA in Amsterdam, the Beijing International Short Film Festival and the Encounters International Documentary Film Festival in Cape Town. 
Interwoven, Ariel St-Louis Lamoureux, 2022
Canada | 23 min |Original Version, English Subtitles
An intimate encounter of Franco-Québécoise, Innu and Zapotec women through the lens of their respective textile craft practices. This film, characterized by great softness, weaves a multicultural dialogue touching upon tradition, manual work, and the female experience.
The director of Interwoven, Ariel St-Louis Lamoureux, completed her Master's degree in film at the Université de Montréal. She co-directed the documentary Lights Above Water in 2016 before directing Interwoven.
Director(s)

Multiple

Country

Multiple

Duration

58 minutes (total)

Language

Multiples

Format

DCP