Events
ToHkyo?! – Variants d'Hygiène sociale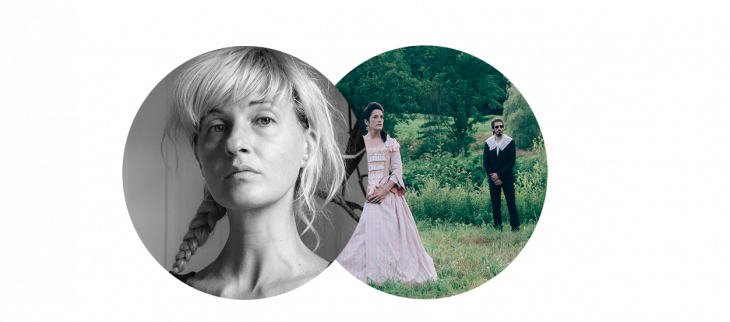 Exhibition of the artist Lou Scamble linked with the film Social Hygiene from Denis Côté
When the filming of Social Hygiene begins in the summer of 2020, the pandemic seems to have subsided and no one yet understands the extent or the repercussions that will follow this shock wave. Constraints of distance, place and interaction… the new rules of the game in times of COVID bring their share of new and restrictive parameters that everyone must deal with in order to adjust or reinvent themselves. We find ourselves – citizens, workers, technicians, actors and artists – in a period of great change made of uncertainties and questioning. It is from this restrictive principle that the photographic concept parallel to Social Hygiene was born.
*Limited places, reservations only* 
Reserve your place on the terrace of the Cinéma Moderne to have a drink and celebrate the launch of the exhibition! We will proceed with a system of time slots. Find our reservation form by clicking on the ticket button!