Films
Titane
Director(s)

Julia Ducournau

Country

France
Belgium

Year

2021

Duration

108 minutes

Language

French
English subtitles

Format

DCP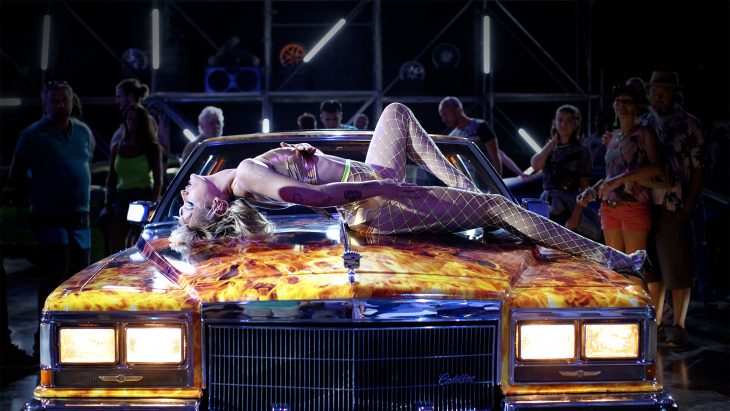 Following a series of unexplained crimes, a father is reunited with the son who has been missing for 10 years. Titane : A metal highly resistant to heat and corrosion, with high tensile strength alloys.
Possibly the most shocking and daring arthouse film of the year, a no-holds-barred masterwork that blends narrative mystery with powerful, high-octane imagery. After Raw, french director Julia Ducournau is back with a new unforgettable twist on family drama and body horror.
*Palme d'Or – Cannes Film Festival 2021.
Director(s)

Julia Ducournau

Country

France
Belgium

Year

2021

Duration

108 minutes

Language

French
English subtitles

Format

DCP