Films
The Family of the Forest
Director(s)

Laura Rietveld

Country

Canada (Québec)

Year

2022

Duration

85 minutes

Language

French

Subtitles

English

Format

DCP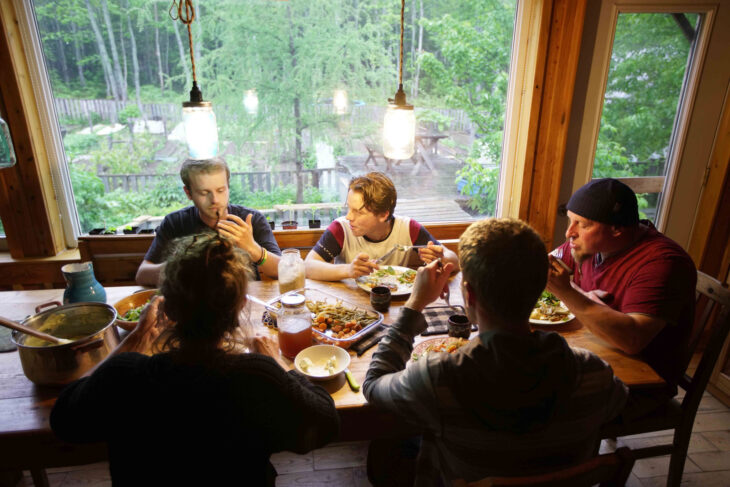 !!! A free glass of FLEURI cider will be offered to every ticket holders, courtesy of Le Films du 3 mars.
This is a special screening for Earth Day 2023
Gérard Mathar and Catherine Jacob left family, friends and homeland for a life of self-sufficiency in the boreal forest of the Gaspé Peninsula, Québec. Now as their sons become adults, will the next generation also commit to a life bound to forest, land and sea? What makes the intense demands and sacrifices of this life worth it? What does it mean to truly appreciate and live with nature? And what can we learn from this inspiring family? The Family of the Forest ponders these questions with a poetic sensitivity while joining the Jacob-Mathar family at a pivotal time: as Côme, Ossyane, and Jonas emerge into adulthood and Gérard and Catherine complete an ambitious plan to keep sons close to family and forest.
Director(s)

Laura Rietveld

Country

Canada (Québec)

Year

2022

Duration

85 minutes

Language

French

Subtitles

English

Format

DCP