Films
RIDM – Cinéma Moderne, novembre 2023 – An audio installation by Julie Faubert
Director(s)

Julie Faubert

Country

Canada (Québec)

Year

2023

Duration

13 minutes

Language

French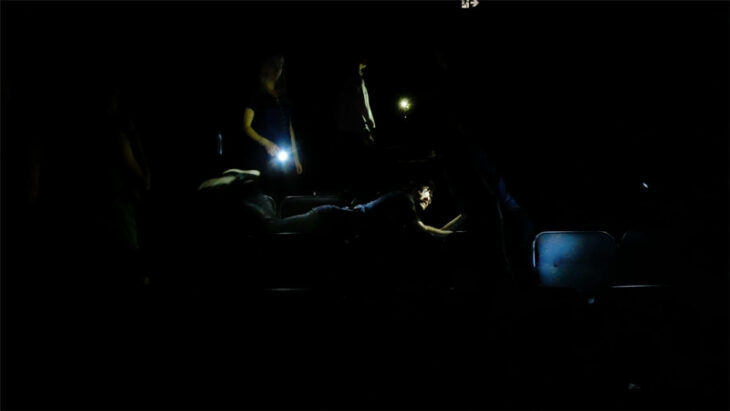 The audio installation will be presented from November 15th to 26th before every screening.
Only the following ticketholders will be able to witness the audio installation (by arriving 30 minutes before the screening) : B3, B4, B5, C3, C4, C5, D3, D4, D5.

Vernissage of the audio installation Cinéma Moderne, novembre 2023 – November 18th, 5pm
_________
By exploring the boundaries between documentary and fiction, but also with the imagery associated with movie theatres as well as the reveries and romance they can inspire in viewers, this sound creation delivers a destabilizing spatial experience in which the very existence of the screening room is called into question. The gestures, movements, and voices of cinephiles meld with whimsical moments that challenge the tacit muteness of their silent bodies.

Director(s)

Julie Faubert

Country

Canada (Québec)

Year

2023

Duration

13 minutes

Language

French