Films
REGARD – List of winning short films
Director(s)

Multiple

Country

Multiple

Year

2022

Duration

90 minutes

Language

Multiple

Subtitles

French and English

Format

DCP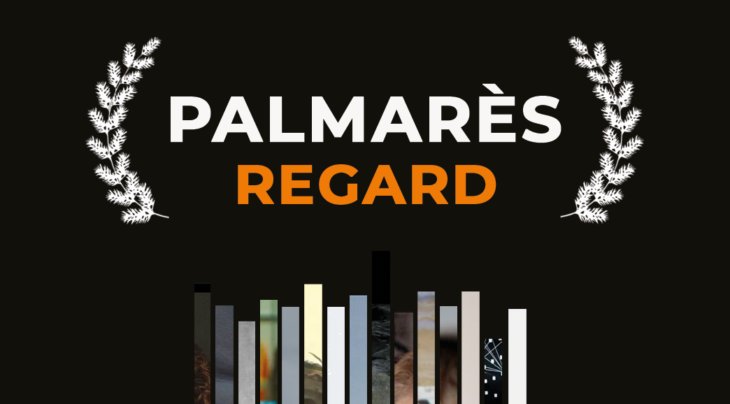 In collaboration with Regard festival, the Cinéma Moderne is proud to present some of the films that have received special awards from the jury in a special showing of 90 minutes.
Films that are part of this special showing:
INVINCIBLE by Vincent René-Lortie
V. O. French / subtitles English
Jury Prize winner
July 5, 2008. Marc, a young boy of 14 years old, dives into the waters of the Prairies river behind the wheel of a stolen car. Invincible tracks the 48 hours that preceded the incident, as Marc is confronted to his need for freedom.
NATUREZA HUMANA by Mónica Lima
V. O. Portuguese / subtitles English, French
Grand Prize winner
In an apartment in a city under curfew, a day expands from early Spring to late Summer. A couple's longing to start a family is shaken by a pervasive feeling of uncertainty.
MADELEINE by Raquel Sancinetti
V. O. French / subtitles English
International FIPRESCI Critic's Award winner
Every week, two friends born 67 years apart share their life stories in a senior home's living room. The younger friend convinces the 107-year-old lady to join her in an adventure: a road trip to the sea.
SE DIT D'UN CERF QUI QUITTE SON BOIS by Salomé Crickx
V. O. French / subtitles English
Quebec Critic Award AQCC winner
Today is the 167th annual moult, a ceremony to promote ideological renewal. This year, in this countryside village, it is Ben and his parents' turn to experience the moult.
Director(s)

Multiple

Country

Multiple

Year

2022

Duration

90 minutes

Language

Multiple

Subtitles

French and English

Format

DCP