Films
Night Raiders
Director(s)

Danis Goulet

Country

Canada / New Zealand

Year

2021

Duration

101 minutes

Language

English

Format

DCP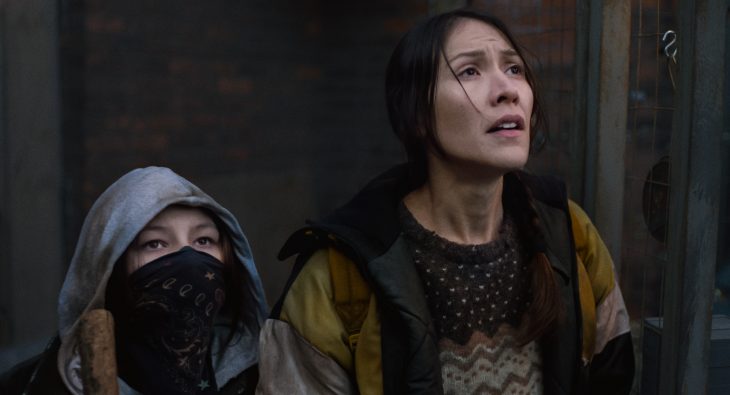 Free screening organized by Festival du nouveau cinéma (FNC) for National Canadian Film Day. Free tickets must be reserved online in advance!
Feature presented with short film NALUJUK NIGHT (2021) by Jennie Williams.
It's 2043. In a dystopian postwar future, Niska and her 11-year-old daughter Waseese, both Cree, are living on the run in the forest. They're there to escape the grasp of the State, which has been taking children by force to imprison and "school" them in militaristic State Academies. When Niska loses her daughter to the authorities, she joins a group of vigilante fighters deep in the woods . . . Part powerful political allegory, part much-needed update to the conventional narrative, Danis Goulet's dark first feature twists the conventions of the genre to better expose the systemic oppression and genocide that Indigenous peoples have for too long endured. A brooding, searingly relevant sci-fi thriller carried by the visceral performance of Elle-Máijá Tailfeathers.
*Berlin International Film Festival 2021
*Toronto International Film Festival (TIFF) 2021
Director(s)

Danis Goulet

Country

Canada / New Zealand

Year

2021

Duration

101 minutes

Language

English

Format

DCP