Films
IMAGE+NATION: QUEER FIGHTERS
Director(s)

Multiple

Country

Ukraine

Duration

96 minutes

Language

Russian or Ukrainian with English subtitles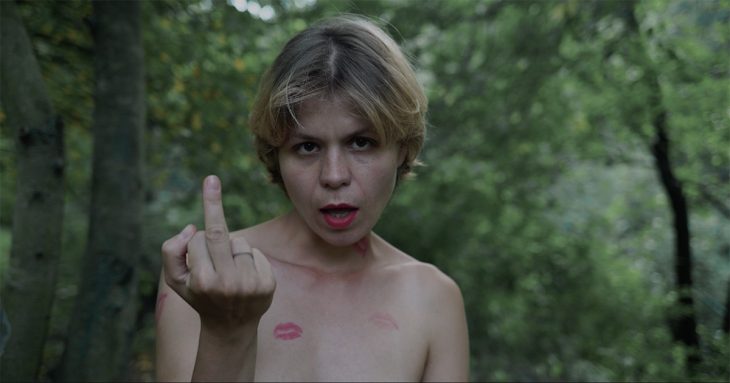 Queer Fighters is a selection of shorts depicting both the history of queer people in Ukraine and their current life, struggles, and aspirations, including during full-scale war with Russia.
THE SECRET, THE GIRL AND THE BOY
OKSANA KAZMINA | UKRAINE | 2018 | 13 MIN | RUSSIAN S.-T.EN.
The Girl and the Boy play in a garden. They are left alone there and they do not have any obligations to behave in a certain way.
THE WONDERFUL YEARS
SVITLANA SHYMKO + HALYNA YARMANOVA | UKRAINE | 2018 | 9 MIN | RUSSIAN S.-T.EN.
The research film explores the lives of queer women in Ukraine in the late Soviet Union. It is based on the archive video materials and interviews excerpts from the research projects on LGBT history.
SIMEIZ
ANTON SHEBETKO | UKRAINE | 2022 | 17 MIN | RUSSIAN S.-T.EN.
Simeiz is a small village on the southern coast of Crimea which is temporarily occupied by Russia. In the Soviet era, an underground gay resort arose in the village. It started with a small nudist beach; a popular bar and night club, Hedgehogs, appeared later in independent Ukraine.
HE.SHE
YANA KYRYCHENKO | UKRAINE | 2022 | 7 MIN | RUSSIAN + UKRANIAN S.-T.EN.
Drag virgin Artem shows two of his lives: the ordinary life of a boy who tells his story and enchanting shows on the stage of a virgin with an unusual name, the letter B.
I AM MICHELE
LENA SIYATOVSKA | UKRAINE | 2022  | 20 MIN | UKRANIAN S.-T.EN.
A young trans girl dreams of becoming a model, and through popularity on social media resists the loneliness that takes her over. During the trip to her birthplace, she understands what her true desire is.
UKRAINIAN QUEER FIGHTERS FOR FREEDOM
REBEL QUEERS | UKRAINE | 2022 | 30 MIN | UKRANIAN S.-T.EN.
On February 24 at 6.31am my partner called me and said "please don't panic, but they started bombing Kyiv." At that moment a new reality started. The reality is full of horror and pain. This documentary is about the experiences of queer people during the war.
Director(s)

Multiple

Country

Ukraine

Duration

96 minutes

Language

Russian or Ukrainian with English subtitles