Films
FNC – Harmony + Jerk
Director(s)

Multiples

Country

France

Duration

86 minutes

Format

DCP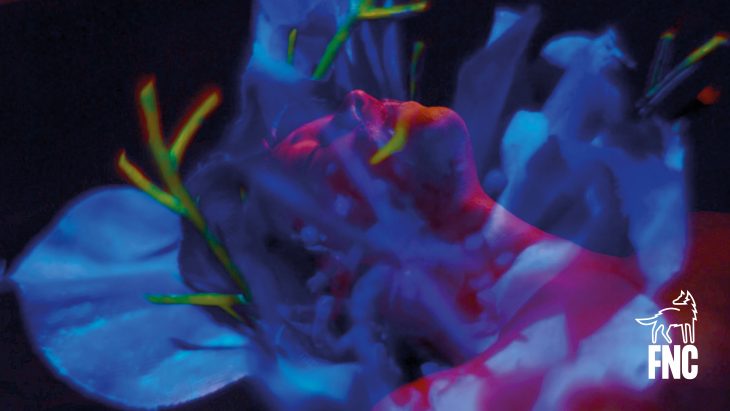 Temps 0
HARMONY
Section Céline Gailleurd, Olivier Bohler
France | 2022 | 26 min | French
Lalou (Anthony Bajon, excellent in the Boukherma brothers' Teddy and soon to star in Athena by Romain Gavras) is a shepherd who lives in the mountains. He works with his friend Clara, who's come to take care of the herd before he leaves for the army. The next day, Lalou goes to a remote hotel where he secretly meets up with Harmony, an android he's madly in love with. From the directors of Italia, le feu, la cendre (also screening at this year's FNC), a sci-fi short about youth and the search for self that, somewhere between love, sex and death, recalls the work of Bertrand Bonello and Asia Argento.
—
JERK
Gisèle Vienne
France | 2021 | 60 min | French | English subtitles
After bringing Dennis Cooper's terrifying novel to the stage in her celebrated cult show, choreographer Gisèle Vienne now brings Jerk to the big screen, where it's possibly even more subversive. In a one-man tour-de-force by Jonathan Capdevielle, an incarcerated psychopath turned puppeteer describes his crimes with chillingly clinical precision. The camera turns around him, methodical, hypnotic and always too close. Everything else is off-camera, including the set, the invisible audience and the backstage of a world on the verge of being defiled. In the mind of a monster, a film experience that guarantees maximum discomfort.
Director(s)

Multiples

Country

France

Duration

86 minutes

Format

DCP