Films
FNC – Chicken for Linda!
Director(s)

Sébastien Laudenbach
Chiara Malta

Country

France

Year

2023

Duration

73 minutes

Language

French

Subtitles

English

Format

DCP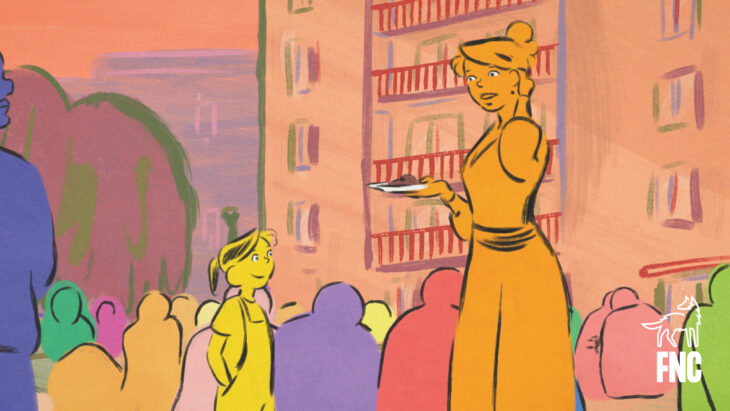 International Panorama section
Linda is unfairly grounded by her mother, who's on the brink of a nervous breakdown. There's only one way to make up for it: cook the young girl the chicken dish with peppers that was her dead father's favourite meal. Hailed for his superb adaptation of the Grimm tale The Girl Without Hands (2016), Sébastien Laudenbach is back with a new feature co-directed with Chiara Malta. Their sun-kissed chronicle A comme Azur (2020) had already proved them adept at exploiting the seemingly unassuming moment. Chicken for Linda! likewise peppers its narrative with delectably throwaway details as it sets off on a gleefully comic chase aimed solely (if significantly) at granting the wish of a child. Cristal award for best feature at the most recent Annecy Festival.
*Annecy International Animation Film Festival 2023 – Cristal award for best feature & Gan Foundation award for distribution
Director(s)

Sébastien Laudenbach
Chiara Malta

Country

France

Year

2023

Duration

73 minutes

Language

French

Subtitles

English

Format

DCP