Films
FIFEQ – My Paper Life
Director(s)

Vida Dena

Country

Belgium
France

Year

2022

Duration

80 minutes

Language

French
Arabic

Subtitles

English

Format

DCP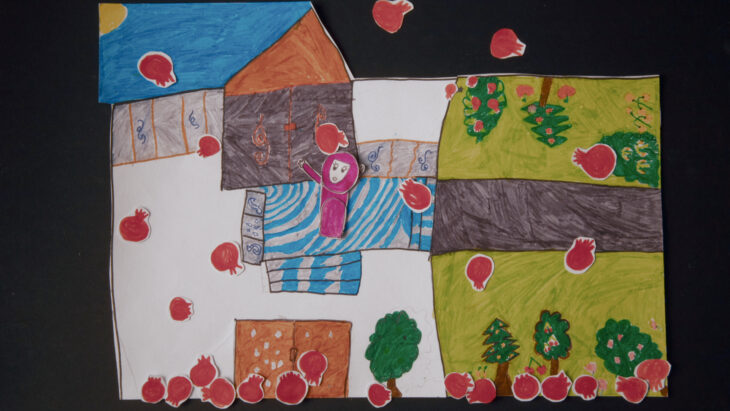 As part of its 19th edition, the FIFEQ-MTL invites you to a free screening of the feature film My Paper Life by Vida Dena, around the following theme: Staged Enclosures: On the Theatricality of Ethnographic Film. 
On the sides of the velvet curtains, behind the action flap, on the edge of the fourth wall… what stagings and what theatricality for reality? Between a veiled revelation of the unspoken of cinematographic production and an ethnographic spectacle of the everyday, these moving films, belonging to different social universes, navigate the form of the "huis clos", an enclosure with no exit.
Free screenings: free entry within the limit of available seats! We advise you to come 20 to 30 minutes before the start of the session to ensure your seat.
______________
MY PAPER LIFE –
Vida Dena
Country of origin of director : Iran
Countries of production : Belgium, France
Country of recording : Belgium
2022 | 80 min | VOSTA 
SYNOPSIS
In Brussels, Iranian artist and filmmaker Vida Dena meets Naseem, father of a Syrian family who fled the war. Between the walls of their precarious home, she dialogues with the two older children, Hala and Rima, through drawing. The small pieces of colored paper then animate the screen to tell the memories, dreams and destiny of this family living in exile.
Screening followed by a discussion (in English) with Mariangel Betancourt-Diaz, Resource Coordinator at the Welcome Collective (a Montreal-based organization dedicated to asylum seekers). Discussion moderated by Jill Hanley, specialist in migration issues, professor of social work at McGill University and scientific director of the SHERPA University Institute.
First screening in Canada

Interreligious Prize of the International Competition of Visions du Réel – Nyon (2022).
______________
FIFEQ 2023 – May 4 to 11
The FIFEQ-MTL, the only festival dedicated to ethnographic cinema in Canada, brings together several hundred spectators each year around two common passions: visual anthropology and documentary film. Thanks to spaces for discussion and exchange between the public, filmmakers, researchers in human sciences and experts, we are democratizing this cinematographic genre to the public. The festival is also a privileged space to discuss contemporary issues or experiences of capturing and representing reality.
For more info :
Director(s)

Vida Dena

Country

Belgium
France

Year

2022

Duration

80 minutes

Language

French
Arabic

Subtitles

English

Format

DCP