Films
FIFEQ – A NIGHT SONG
Director(s)

Félix Lamarche

Country

Canada (Québec)

Year

2022

Duration

45 minutes

Language

French

Subtitles

English

Format

DCP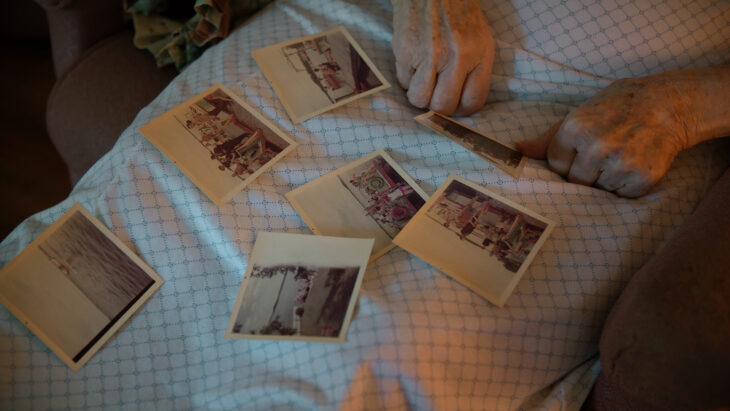 As part of its 19th edition, the FIFEQ-MTL invites you to a free screening of 3 short films around the following two themes :
Homage to the Proletarian Lengths of Everyday Life
Tic, toc – everyday life is long, slow. Workers inhabit an often boring space-time, whose slowness is here magnified by cinematographic art. The textures, lengths and poetics of proletarian daily life are praised, and we are allowed to observe and admire them. Meet us at the Cinéma Moderne for a contemplative session following the rhythms of daily work. 
Accompanying Cameras and Filmic Processes of Care
There are times when the camera becomes more than a tool for capturing images, and comes to fully assume a function of accompaniment, even therapy. Whether it accompanies the director or the people filmed in their journey, the camera is not meant to be an imposition. It is benevolent, it listens, it supports; it creates time-spaces where we take care of ourselves, of others, of our relationships.  Watching these films collectively is a way of extending the initial gesture and invites us to practice care.
Free screenings: free entry within the limit of available seats! We advise you to come 20 to 30 minutes before the start of the session to ensure your seat.
______________
1 –
ONE CORNER OF A SPHERE –
Théo Zesiger 
Country of origin of director : France
Country of production and recording : France
2022 | 28 min | VOSTA
SYNOPSIS
An Asian food store, bathed in the white light of neon lights. While the goods are displayed on the shelves, workers are busy and customers hesitate. People talk to each other and a cat listens to them. Little by little, the place is transformed into a real observatory of the neighborhood, of the souls that cross it, and of contemporary concerns.
First screening in Canada
______________
2 –
ASTRONAUTS OF FEUERBACH –
Johann SCHILLING
Country of origin of director : Germany
Country of production and recording : Germany
2022 | 29 min | VOSTA

SYNOPSIS
Soon enough, humankind will ascend to space. Who can join that mission? Who has to stay behind? In some places, it has already started. Men and machine taking flight, leaving for the unknown future. For the endless void. That's where they meet. The people using machines to clean machines and the people sheltered inside those machines. Destined to collide, never to engage. Welcome to Europe's biggest car wash.
First screening in Canada

Selected at the 56th Hof International Film Festival (2022).
______________
3 –
A NIGHT SONG (original title : LE CHANT DE LA NUIT) –
Félix Lamarche  
Country of origin of director : Québec, Canada
Country of production and recording : Québec, Canada
2022 | 45 min | VOSTA
SYNOPSIS
A summer light penetrates through the interstices between the half-closed shutters, and casts its dappled shadows in Noëlla's apartment, as she prepares to undergo physician-assisted dying. She is accompanied by Pierre, her caregiver, who looks after the daily necessities. Dense and diffuse, the last days of her life reveal the tight weave that links these seemingly infinitely repeated gestures to the ephemeral nature of our lives.
Screening followed by a discussion in the presence of the filmmaker, Félix Lamarche and possibly of Pierre, protagonist of the film and caregiver of Noëlla, the main protagonist.
Selected at DOK Leipzig (2022) and RIDM (2022).
______________
FIFEQ 2023 – May 4 to 11:
The FIFEQ-MTL, the only festival dedicated to ethnographic cinema in Canada, brings together several hundred spectators each year around two common passions: visual anthropology and documentary film. Thanks to spaces for discussion and exchange between the public, filmmakers, researchers in human sciences and experts, we are democratizing this cinematographic genre to the public. The festival is also a privileged space to discuss contemporary issues or experiences of capturing and representing reality.
For more info :
Director(s)

Félix Lamarche

Country

Canada (Québec)

Year

2022

Duration

45 minutes

Language

French

Subtitles

English

Format

DCP