Films
Backlash: Misogyny in the Digital Age
Director(s)

Léa Clermont-Dion
Guylaine Maroist

Country

Canada (Québec)

Year

2022

Duration

80 minutes

Language

French
English

Subtitles

French (VOSTF)

Format

DCP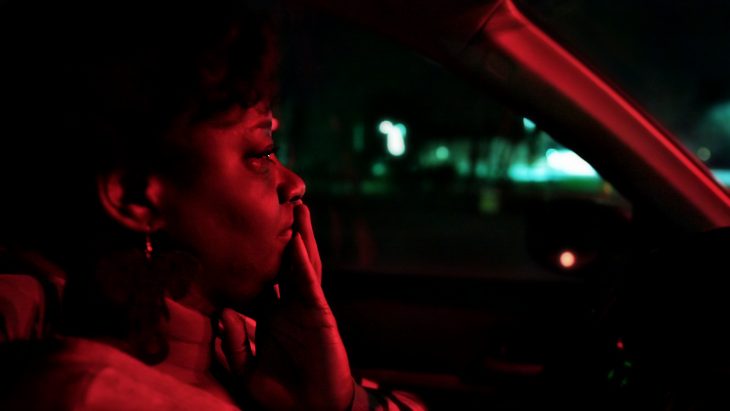 February 16th screening followed by a Q&A with co-director Guylaine Maroist
In fall 2017, the MeToo hashtag shook the planet, sparking an unprecedented wave of sexual assault accusations in the Western world. Now a storm of virulent misogyny rages on, flooding our screens with harassment, defamation, lynching, sextortion, the sharing of intimate photographs, rape and deaths threats… According to the UN, 73% of women are abused online.
The feature-length documentary Backlash: Misogyny in the Digital Age follows four women and one man whose lives have been particularly affected by online violence: Laura Boldrini, the most harassed female politician in Italy; Kiah Morris, an African-American politician in the state of Vermont who resigned following severe harassment and threats from right-wing extremists; Marion Séclin, a French YouTuber who received more than 40,000 sexist messages, including rape and death threats; Laurence Gratton, a young teacher in Quebec who was harassed for more than five years by a former colleague; and Glen Canning, the father of Rehtaeh Parsons, a young girl who took her life after photos of her rape were spread online.
What is it like to live with this so-called "virtual" violence? That is what this important film attempts to show by closely following the victims in their daily lives. Like in a thriller, we see in real time the waves of hate they are subjected to, their resulting fear, and how they no longer feel safe in public spaces. We see lives marked by a loss of confidence and shame.
Backlash: Misogyny in the Digital Age also shows how each of these women, and this man in the name of his late daughter, are fighting the same battle. They share a common cause: to refuse to be silent. Their journeys intertwine. They are demanding widespread accountability from those who allow the propagation of such hate, whether it be the tech giants, the state, or the perpetrators themselves.
Why this unrelenting and systematic discrimination against women? Can we shift the age-old paradigm?
Director(s)

Léa Clermont-Dion
Guylaine Maroist

Country

Canada (Québec)

Year

2022

Duration

80 minutes

Language

French
English

Subtitles

French (VOSTF)

Format

DCP